PASTOR JACK AND PATTY SHOUP
Called out of a successful career as an engineer and into the ministry, Pastor Jack is the Senior Pastor of Grace Fellowship of Georgetown. Pastor Jack's primary calling is as a teacher, with his strongest anointing being to minister on the love of God and covenant relationships. Pastor Jack and his wife Patty were married in 1984 and both were born again on July 16 of that same year. Once saved, Pastor Jack consumed the Word of God where he discovered that, just as the natural world operates by established laws of physics, the spiritual realm operates by spiritual principles as spelled out in the Bible. Pastor Jack has been with Grace Ministries since its beginning in 1992 and has served at Grace Fellowship of Lexington in various ministry opportunities including head of Outreach Ministries.  In 2002, God sent Pastor Jack, Patty and their two daughters, Amy and Lori, to Georgetown fulfilling a vision he received in 1990 – that the Glory of God would fill this city.
Patty is a gifted counselor and flows strongly in mercy. Her love for people is evident in everything she does and this makes her a vital part of the ministry team.
PASTOR REBEKAH COLLINS
Called to Helps Ministry and Intercession, Pastor Rebekah is currently serving as Assistant Pastor at Grace Fellowship of Georgetown.  She has been with Grace Ministries since 1994 and has served in most of the available church ministries.  Pastor Rebekah has a heart for family salvation and singles in the church.  Her desire is to see entire families saved through prayer and single people grow in their calling regardless of marital status.  Pastor Rebekah's current assignments include serving as Pastor Jack's assistant, heading up the Singles and Intercessory ministries, and overseeing the Audio and Video ministries.
PASTOR AARON AND GRACE DUNTEMAN
Called to lead people into the presence of God, Pastor Aaron is currently serving as Worship Pastor at Grace Fellowship Of Georgetown.  Growing up in a family of worship leaders and musicians, Pastor Aaron began playing on worship teams and learning music ministry at the age of 12.  His desire is to hear the sound of heaven, and release that in music to participate in God's release of the end time Glory.  Pastor Aaron is also gifted as a teacher and has a desire to learn the heart of God in the Word and release it through that teaching gift.
Grace has the ability to understand and care for children at a rare and unparalleled level.  This natural gift makes Grace uniquely qualified to work with children and she is currently serving as the head of Children's Ministry.  With 5 children of her own, her heart is to see all children raised and taught in the admonition of the Lord.
DEBBIE MACK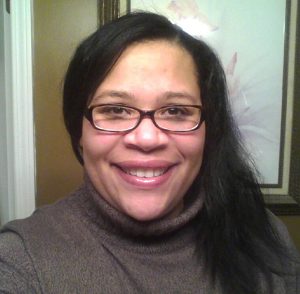 With a vision to minister to women, Debbie Mack is currently serving as head of our Women's Ministry.  Debbie's desire is to display a strong example of a Godly woman to women of all ages.  Her goal is to encourage, strengthen and build positive relationships among women in the church through faith, fellowship and prayer.  Her patience and calmness are well know to those around her.  Those traits are also valuable to her in her work with Head Start children.
PASTORS TOM AND NANCY SMITH
Called to the Prophetic Ministry, Pastor Nancy's desire is to glorify the Lord through teaching and counseling, and to see believers restored to their rightful position in the Kingdom of God.  In addition to delivering encouraging, prophetic words from the Lord to the congregation of Grace Fellowship of Georgetown, Pastor Nancy has a heart to minister to the Lord in prophetic worship and serves on the worship team helping to lead others into His presence.
Pastor Tom is a Mechanical Engineer retired from a career in corporate industrial management where he specialized in business turnarounds and startups.
Together, Pastor Tom and Pastor Nancy started Strategic Restoration Ministry to use the principles of the Kingdom of God to restore both organizations and individuals that have experienced a difficult period in their life.